We are honoured to have been nominated for an award at this years Worldwide Finance Awards in the Forex category.
Acquisition International is once again recognising companies and individuals, who have proven to be dedicated and experienced in the finance industry.
Now in its seventh year, the International Finance Awards aims to highlight and reward the achievements of those in the industry that continuously overcome the difficulties posed by the ongoing global economic issues and persevere to thrive in the current climate.
Acquisition International welcome nominations from all areas of the financial industry from retail, internet and commercial banks, credit unions, savings and loans associations, investment banks and companies, brokerage firms, insurance companies, mortgage companies and more.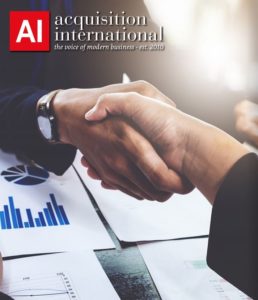 To ensure that only the most deserving walk away with one of their prestigious awards, Acquisition International's International Finance programme researches into the most suitable and commendable winners based on successful business dealings conducted over the last 12 months.
After being informed at the end of 2019 that we had been nominated, our entry went before the judging panel to decide if we should go through to the final rounds.
Earlier this week we were informed that we had been successful and we were now down to the final few in the race to be crowned winners.
We would like to thank everyone that voted for us, and whatever the outcome, we are honoured and proud to have been recognised in this category.
Winners will be announced in August 2020, and we look forward to sharing (hopefully good) news with you then.
Here are some of last years winners