We are extremely proud to announce that we won the award for Forex company of the year.
We were up against some very strong competition but were informed that we were crowned winners last week – having to keep the secret until today when the official announcement was made by the award organisers.
This is a huge achievement for us as some of the firms we were up against have been in business a lot longer than the 4 years we have been going.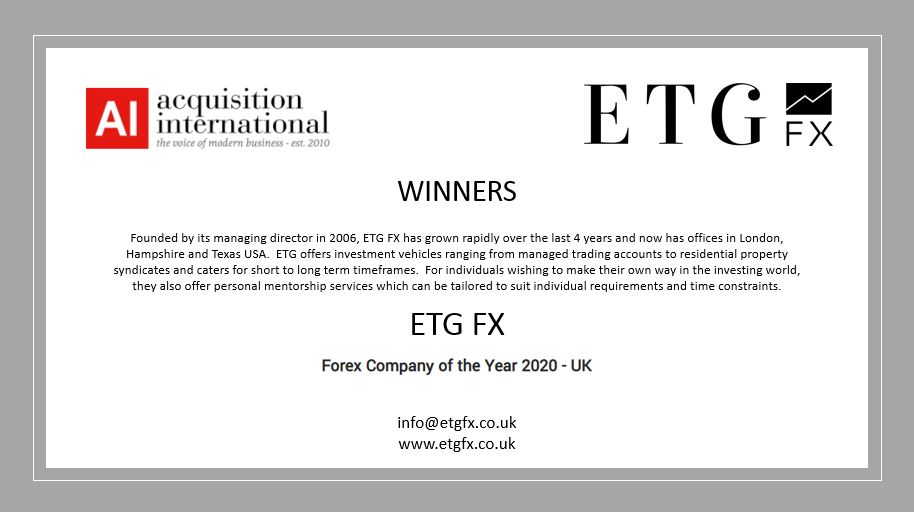 2020 has been a difficult year for everyone, both in business and personal life. This makes our award even more special as we know people have a lot of issues they are dealing with at the moment.
Our funds have increased beyond target and our property syndicates have proved a huge success since the launch, and we still have lots more planned for 2020 and beyond remaining totally committed to our business and customers.
Finally a huge thank you to all our customers past and present, and a special thanks to everyone who took the time to vote for us.