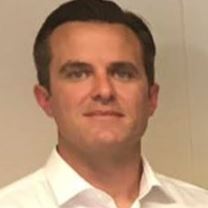 Lee Hopwood - Founder and CEO
Lee founded the original company in 2016, and has overseen the continued growth ever since.  He was instrumental in establishing the American partnership in 2018/19 after striking up a firm relationship with Kristopher Whitney – an established financial planner and advisory –  after first being invited to oversee their Forex trading operation.
Prior to founding ETG, he had a proven track record of incorporating and developing SME's and enjoys the hurdles and opportunities that they bring in equal measure.
His investment career started in 2001 when he bought his first investment property.  From that first one, which he still owns today, he went on to expand his portfolio investing in the UK and America.  It was this keenness for investing that led him to the financial markets where his focus now lies.
Under the mentorship of Kristopher, Lee studied for his NFA license in London.  He is responsible for the day-to-day running of the company's managed accounts and funds, whilst also remaining fully committed to the continued growth of the ETG group.
He focuses on Technical analysis of financial markets, and has developed and streamlined his own trading style which is the main tool in ETG's management style.
He enjoys speaking to share his knowledge and in the past has been invited to present to students at several colleges in London.
Outside of work, he enjoys spending time with his friends and family, exercising, and travelling.
Kristopher Whitney - Prinicpal, LUTCF, CFP
Kristopher was born and raised in San Antonio, Texas and graduated with honors from UTSA in 2004 with a bachelor's degree in finance and a bachelor's degree in accounting.
His minor was in Psychology with a focus on Behavioral Finance and he served as president of the Business Student Council at UTSA where he was awarded a scholarship to take classes at Regent's University in London, UK.  Initially he was interested in becoming a CPA, however, he soon realized that Financial Planning was much better suited to his personality. The education he earned has given him a solid foundation as a portfolio manager and fiduciary compared to many other advisors with varying backgrounds completely unrelated to finance. 
As a person who firmly believes in growing with the times and the evolution of this industry being what it is, I have embraced this growth and change so that I can provide the very best service to current and potential clients.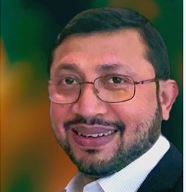 ABM Kamrul Huda Azad - Partner
Azad is a dynamic, results oriented individual and has a wealth of experience in the sector, having worked at both domestic and international levels during his tenure with different banks and MTOs in Bangladesh and in the UK.
His focus is customer centric, to ensure that meeting their needs is paramount when setting up business strategies and processes to support the organisational goals.
He has extensive experience in negotiating with strategic partners, dealing with various regulators, banks and professionals from the setting up of the business as well as dealing with commercial and compliance matters.
He has completed various courses including FinTech from Oxford University and Artificial Intelligence (AI) in Business Strategy from MIT. Previously he studied in International Business & Banking at London Metropolitan University. He also has robust knowledge to carry out technical analysis of financial markets.
In parallel with his role at ETG in the UK, he also manages all the overseas operations of Bank Asia Ltd, based in US, EU and other markets.
When he is not glued to his computer, he enjoys gardening and travelling. He also avails time to share knowledge in the industry by writing articles in the top Bangladeshi dailies which includes Financial Express, The Daily Star etc. He also has the opportunity to hosts Talk-shows on TV in the UK occasionally and he is an active user of Facebook both socially to share his worldviews and in promoting ETG, globally.