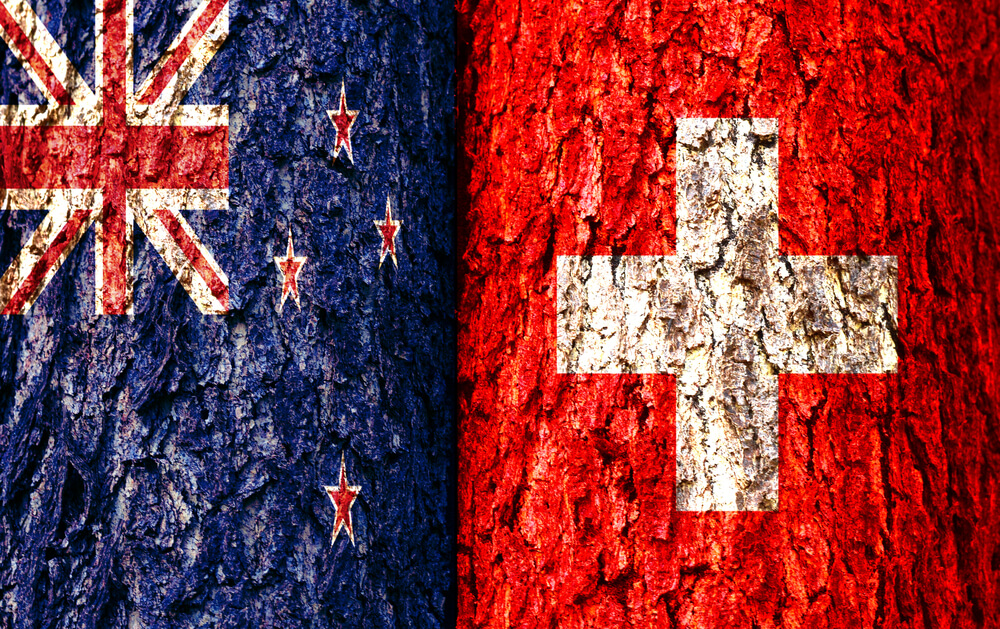 The NZD/CHF pair started the year 2020 at around 0.65 and, at the time of writing, is trading at 0.60. Year to date, the Swiss franc appreciated about 7.5% against the NZD. During this week, the Swiss franc appreciated by about 3.2%, with the pair depreciating from 0.62 to 0.60.
The rising trend of the Swiss franc and the downturn of the New Zealand dollar has many reasons, which we will discuss below.
Factors affecting NZD:
On Wednesday, the Reserve Bank of New Zealand (RBNZ) kept the benchmark rate unchanged at 0.25% to continue with the quantitative easing and also hinted at lowering the policy rate further if needed, prompting NZD selloff. The RBNZ also announced to go ahead with its Large Scale Asset Purchase (LSAP) programme of up to $100 billion. Furthermore, the dovish take of the central bank at their September meeting signals that it will move the interest rate to the negative territory in early 2021 before undertaking the Funding for Lending Programme (FLP). The FLP programme will provide cheap financing to the banks who will then lend it to the businesses.
The factors mentioned above are expected to keep the kiwi under pressure as New Zealand nears the negative interest rate.
Factors affecting CHF:
The Swiss National Bank (SNB) has been monitoring the continuous appreciation of the Swiss franc as it continues to rise against major currencies and USD in particular. In its monetary policy decision today, the SNB has kept its policy rate unchanged at -0.75% in line with the market expectations. The bank also showed its willingness to intervene in the currency market to bring the high-valued Swiss franc to the desired level.
Going forward, the SNB's intention to intervene to stem the overvalued Swiss franc might stop advances of the swissie.
Forecast:
Both the Swiss franc and the NZD are expected to be subdued, given the central banks' decisions in a bid to stabilize their economies and get out of the deflationary pressures. Unless some new information regarding economic data is released, we see the exchange rate of the currencies range-bound.